THUNDERBOLT
VIZA releases their third installment of their 17 song album 100.
"Thunderbolt" is the band's highly anticipated new rock single, set to be released on all digital streaming platforms on June 15th. The single showcases VIZA signature style, blending powerful guitar riffs, thundering drums, and infectious melodies. With its dynamic arrangement and memorable hooks, "Thunderbolt" is sure to captivate rock enthusiasts and new listeners alike.
"The riff came to me as I stared at a Thunderbolt cable on my desk and bam," laughingly says Shant Bismejian.
The song explores themes of perseverance and triumph, offering a relatable narrative that speaks to the human experience. With emotionally charged lyrics and a soaring vocal performance, VIZA crafts an anthem that resonates with authenticity and passion.
"From the minute I heard the musical composition that Shant wrote, I knew this song was going to be a firecracker. I had the lyrics and vocal melodies written within an hour of first hearing it," says K'noup.
For their upcoming single, VIZA has embarked on an exciting creative journey by collaborating with a talented young producer, Vaz Jon. The band's decision to work with Vaz Jon stems from their shared vision of pushing musical boundaries and embracing fresh perspectives that was showcased as well in the previous single "Ms. Information".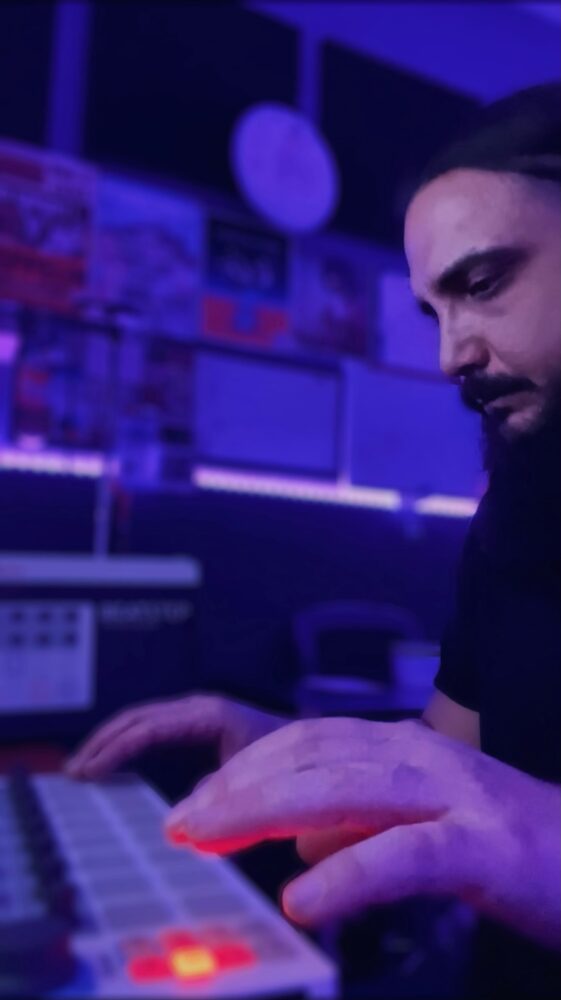 The collaboration between VIZA and Vaz Jon has resulted in a dynamic fusion of the band's established rock roots and the producer's contemporary sonic palette. Their combined efforts have led to the creation of a single that not only maintains the raw power and authenticity of the band's sound but also incorporates innovative production elements that give it a fresh and exciting edge.
"The pulsating hypnotic rhythm we crafted for Thunderbolt resonates deeply with me. Its driving momentum compels you to move along, and it's really cool that we were able to capture such an immersive experience," says Vaz Jon.
The combination of VIZA's established rock prowess and the fresh perspective of Vaz Jon promises to deliver a single that will captivate both long-time fans and new listeners alike. The band is excited to share the results of this collaboration and believes it marks a significant milestone in their musical journey.
Make sure to stay tuned for more information and updates as we continue our work!
VIZA IG: @vizamusic
VIZA FB: @vizamusic
VIZA Twitter: @vizamusic