Maggie Mae's Tavern
VIZA's 100 project continues to unfold, with the band's next track ready for upcoming release on July 15, 2023. The fourth track from this new effort is titled "Maggie Mae's Tavern", a vintage vibe track drawing on the group's nostalgic edgy acoustic sound as a follow up to last month's initial release "Thunderbolt", with many more compositions slated for a continuous stream of releases over the coming months into 2023 and beyond.
"This composition bubbled to the surface during the pandemic," said theoudplayer Antranig Kzirian. "During the long days at home with the family, my mind began to wander to my youth spent on the east coast. My brother and friends and I performed in an Armenian traditional "kef" band named "Aravod" where we played at weddings and dances for Armenians all over the in cities like Philadelphia, New York City, Washington DC, Boston, Chicago and Detroit, and we also participated in community youth organizational life throughout the region. One of the pubs we would visit to connect with friends when in New York City for these activities was "Maggie Mae's" in Queens – the song just kind of happened naturally at that point," he added.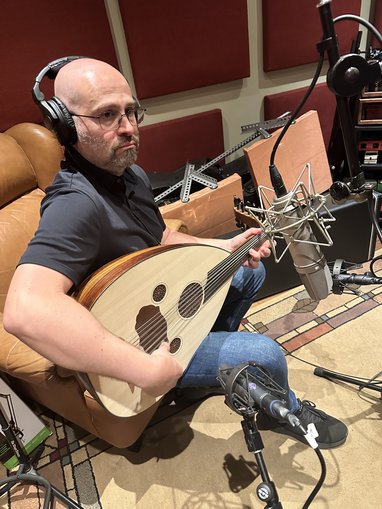 As VIZA is known for an acoustic, but aggressive sensibility, "Maggie Mae's Tavern" hits some nostalgic, familiar notes for listeners. A combination of bubbly oud, crips acoustic guitars, hard-hitting drums, rumbling bass lines, and a polished, layered electric guitar finale complement a whimsical tale of tavern tomfooleries weaved together by dual lead vocals by frontman K'noup and Kzirian. "Maggie Mae's Tavern" is the kind of track that could have been released on the band's earlier albums such as "Eros", "Maktub" or "De Facto".

"I immediately felt the nostalgia as we started tracking 'Maggie Mae's Tavern'. With that, we took a more acoustic approach that nods to earlier VIZA songs and then brought in some of their more modern sensibilities. This makes it fresh and gives it a unique stamp while maintaining the sound of the band," stated recording and mixing engineer and co-producer Matt Nelson of Foreword Productions. "This song carves a niche into the current VIZA catalogue while taking a page from their past works. It's no coincidence that this approach reinforces the reflective sentiment of the song's lyrics. I'm really impressed with the musical range of VIZA's members and had a fantastic time discovering what became the final production," added Nelson.
The team continues to work and is excited for the coming months where a substantial amount of new material will be shared with fans. Yesterday, Ms. Information, Thunderbolt and Maggie Mae's Tavern are just the beginning of this new and exciting effort as VIZA marches onward to the culmination of the 100 Project.
All new releases will be available on all major streaming platforms for your listening pleasure and/or purchase.
Make sure to stay tuned for more information and updates as we continue our work!
VIZA IG: @vizamusic
VIZA FB: @vizamusic
VIZA Twitter: @vizamusic