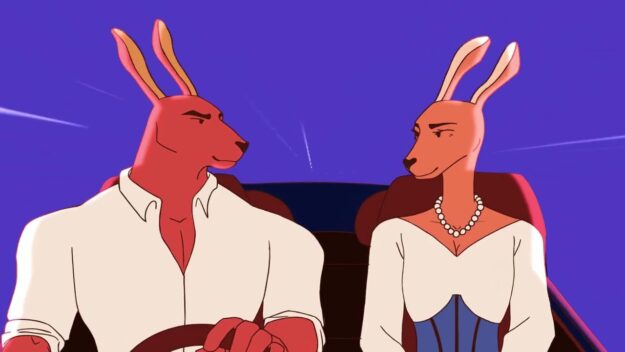 VIZA is proud to release a captivating animation music video for the punk rock anthem "Forward March" off the group's "Aria" record.  The video realizes the vision of frontman K'noup for a thrilling, avant-garde narrative involving a kangaroo and a boxer.
"Forward March always came across to me as either a hockey fight or boxing match soundtrack – so naturally when we were in discussion in pitching music video concepts for Aria back in 2014 I had this vision of a David versus Goliath story but in the vein of kangaroo boxing.  I went ahead and put my idea down to paper and imagined a hierarchical kangaroo-based world where humans were oppressed – an inverted reflection of how, in many ways, we treat animals in our current world," stated K'noup.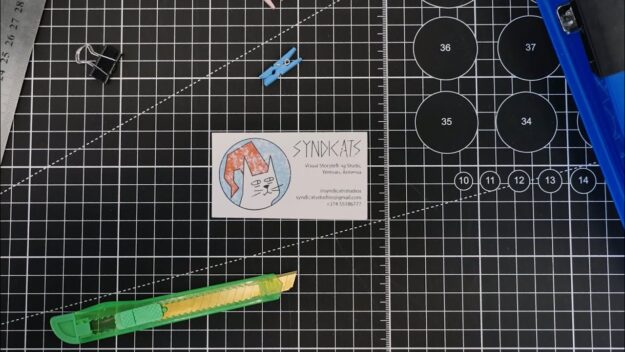 "Special thanks to Shamiram Khachatryan at Tumo for helping bring this vision to life with the professionalism and exquisite artistry of such talented Armenian youth at Syndicats Studios," stated oud player Andrew Kzirian. In 2017, during a visit to Armenia for a VIZA performance, Kzirian conducted an oud themed workshop at the Tumo Center with the Tmbata Orchestra, which led to a close relationship between the band and the Tumo team. With K'noup's already completed screenplay-treatment for "Forward March", the inertia was unmistakable. Eventually, this all culminated in the group connecting with Tumo's Syndicats Studios for an exciting animation music video project for "Forward March".
"Kangaroo boxing has always been a visual stimulant to me thanks in part to the archived footage of the early 20th century – so this fight was very much inspired by those early black and white scenes of man versus kangaroo. Thanks to Tumo for coordinating everything with Syndicats Studios as they did an excellent job taking the vision and putting it into motion. It feels like an old Batman cartoon," added K'noup.
The "Forward March" music video release comes in the midst of new tracks Yesterday, Ms. Information and the yet to be imminently unveiled Thunderbolt and Maggie Mae's Tavern tracks which are all part of the band's 100 song project. VIZA's talented group of songwriters continues its hard work and is excited for the coming months where a substantial amount of new material will be shared with fans on a regular basis.
Make sure to stay tuned for more information and updates as we continue our work!
VIZA IG: @vizamusic
VIZA FB: @vizamusic
VIZA Twitter: @vizamusic